Feeling stressed? Can't fall asleep at night? Why don't you consider painting your walls with a cool, soothing shade?
There are many ways to achieve a sense of calm, but one of the simplest is by using colour. In this article, we will take a look at a handful of colours you can use, especially when you are trying to create a serene atmosphere in your retreat.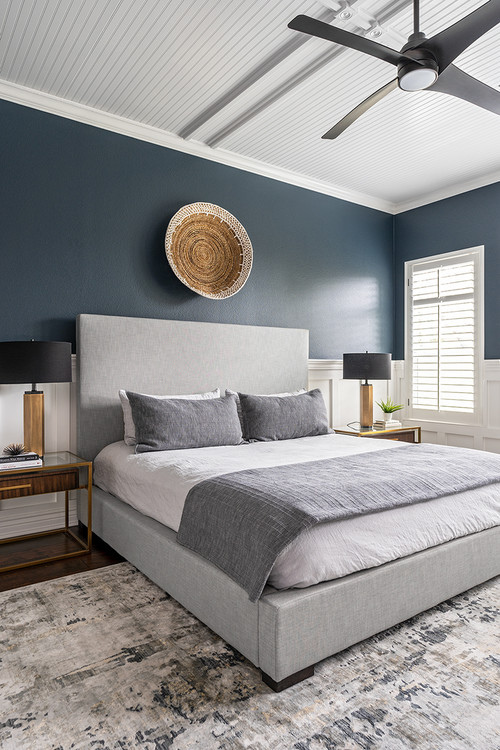 When you are searching for a way to create a relaxing atmosphere in your bedroom, it is important that you use cool hues such as grey, blue, green, or purple to lend a hand in creating this. These colours can help to reduce stress and anxiety, as well as make the room appear more spacious. If you have a small bedroom, then this is a good choice for you.
1. Dark grey-blue.
One of our favourite bedroom wall colours is a dark grey-blue. It is dramatic, yet still maintains a cool and relaxed atmosphere. If you're worried about introducing a deep colour to your room, it might be a good idea to consider how you can break it up with a decorative headboard or large piece of artwork.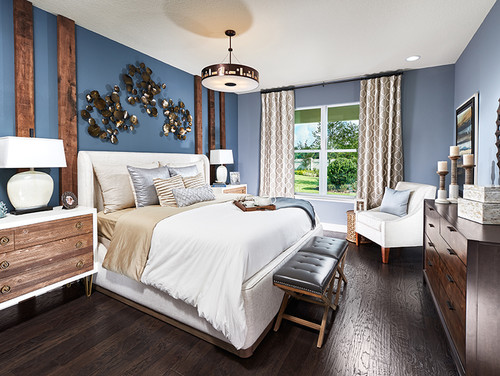 When designing a room with dark grey-blue walls, add plenty of white elements and perhaps go for a classic bright white ceiling to help bounce light around. If you want to warm up a cool colour palette, it is best to use warm-hued materials such as wood as well as natural fibres such as sisal, sea grass, and jute to make it feel warmer.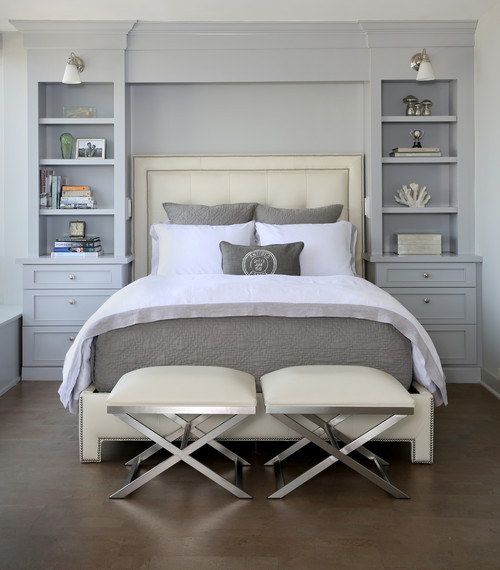 2. Soft grey.
Consider a lighter shade of grey for your walls and ceiling. Rooms with pure white walls and ceiling can sometimes feel cold, stark, and uninviting to your home. It is still possible to create a light and bright space by adding a small amount of grey to either one or both of them, but the slight contrast between them gives the space a more finished and less institutional appearance.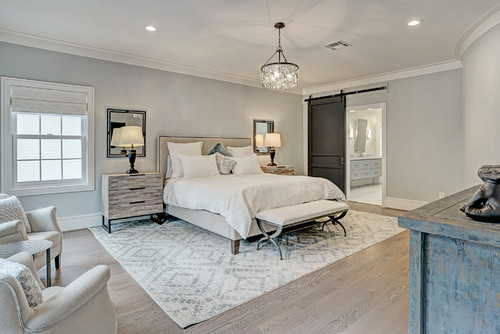 The soft grey colour on the walls coupled with the darker grey elements in the space gives the room a very luxe feel – even in the midst of the cool hues. It is a bedroom that could easily pass for a high-end hotel room, thanks to the soft grey wall colour.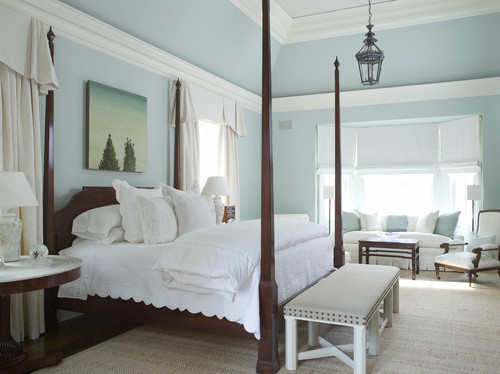 3. Icy blue.
For inspiration in choosing colours that soothe and relax, we advise you to look to nature. On a crisp, clear day, the sky's the perfect colour to soothe and relax.
Those of us who want something a little more colourful than grey, but don't want anything too dark, will love this shade of blue. To avoid a baby blue that is too pastel, look for one with only a slight hint of grey in order to avoid the pastel baby blue that is more appropriate for a nursery.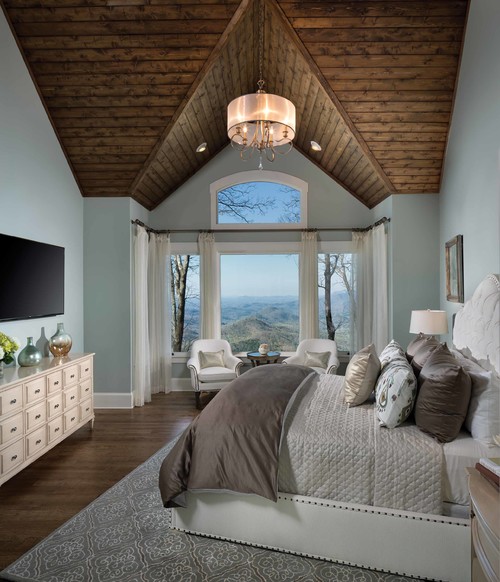 The icy blue colour can be used as a neutral in your palette, since it has a touch of grey in it, so it can be paired with almost any colour you like since it has a touch of grey. As shown here, if you are looking to achieve a relaxing feeling in your space, combine the hue with warm greys and taupes to make the space feel more spacious.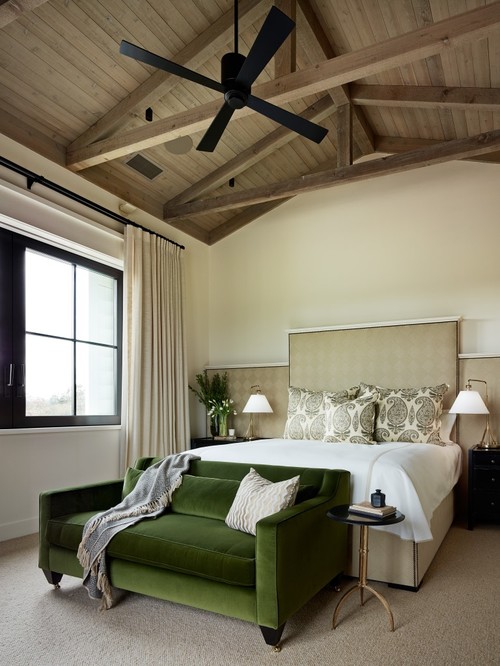 4. Soft neutral green.
In addition, these are also colours taken from nature that can elicit a sense of serenity and contentment if surrounded by them in your home. Sage, celery, or a light pistachio colour can also be a good example. The reason we like these greens so much is that they can be paired with just a hint of colour and still feel very elegant and grounded. Again, you need to find a green that has a good amount of grey in it so that it feels more grounded and elegant and not pastel.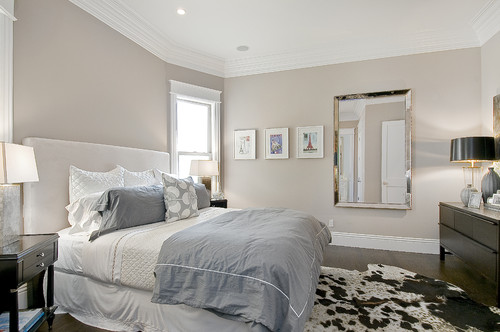 5. Lavender.
A muted lavender wall colour is a sophisticated option for a master bedroom. Purple is usually associated with stress reduction, so this super soft one is sure to lend a calming aura to your master bedroom.
This colour isn't your teenager's purple bedroom. There is certainly a chilly tone to it, though, so you must think about how you can counteract it with warm wood floors or warm-hued carpets to counter that coolness. The combination of lavender with dark greys, blacks, and silver tones creates a grown-up atmosphere. The colour also works well with silver tones.
It's a great idea to take some time to think about what paint colours would be best for your home. Consult with our team of painting professionals for a free estimate so you can make an informed decision.